Olivia Spring on creating Sick Magazine, a thoughtful magazine by sick & disabled people
#StudentOppsFest, Sensory Profiles, Pitching & More
[AD] This newsletter is sponsored by Freelancing For Journalists. Experienced freelancers Emma Wilkinson and Lily Canter are lifting the lid on freelance life via their podcast, book, webinars and community. You can sign up to their 4-week online course 'How to become a successful freelance journalist' HERE.
---

By Aspie Bunn. Support on Ko-Fi here.
---
Good morning!
I'll keep this short and sweet…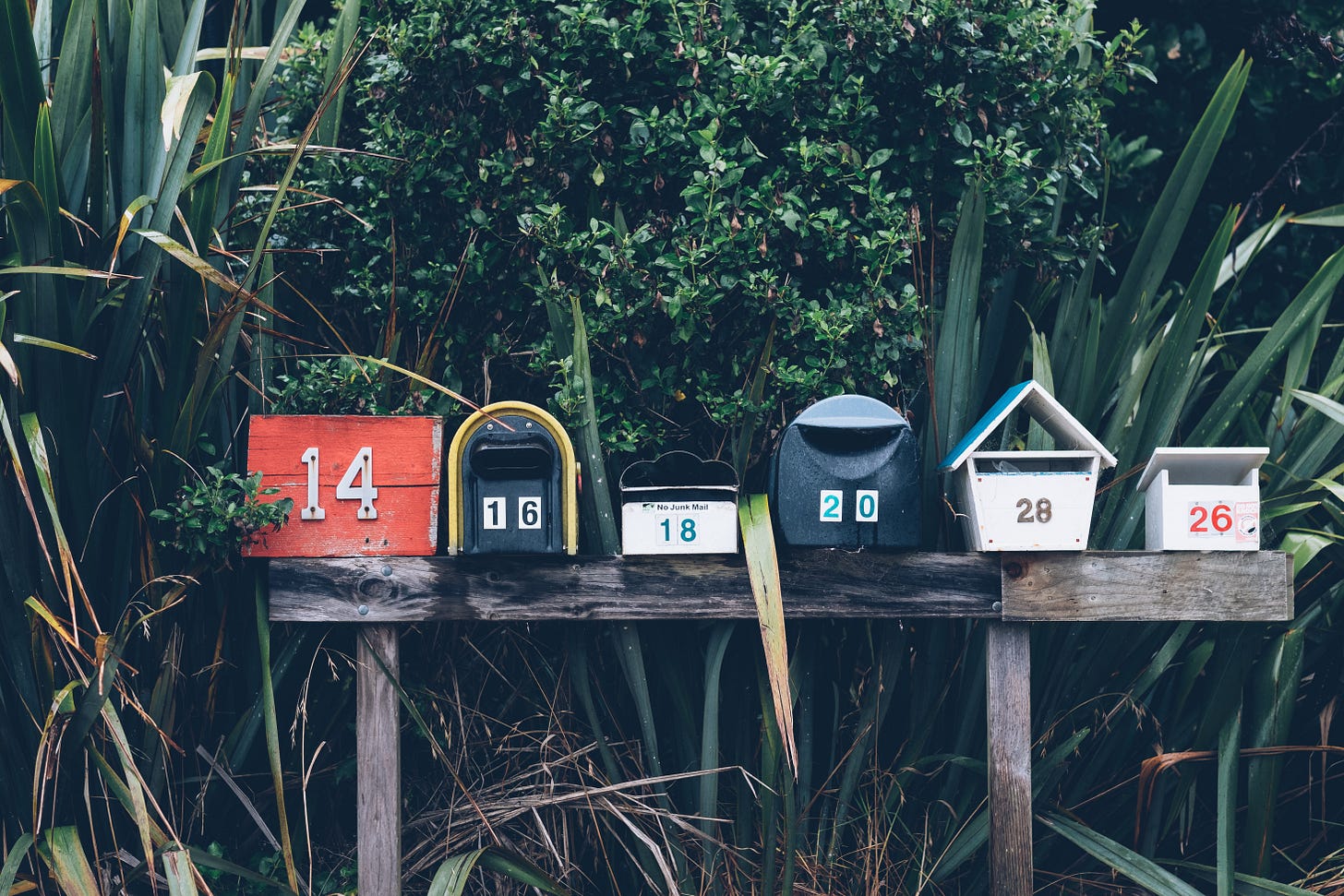 Photo by Mathyas Kurmann on Unsplash
This month I have decided to donate half of all my sponsor profit to Black Lives Matter, too. And if you'd like to help me in my mission to pay Autistic people to write/illustrate this newsletter, you can help by buying me a (virtual) coffee here. This entire pot is going to pay people - I do not earn from it.
See you next week!
---
Sick Magazine sponsored my newsletter a little while ago. However, I also wanted to speak to editor and founder Olivia Spring to find out more about the magazine, what it does, and what she hopes to achieve.
Hi Olivia, thank you for agreeing to this interview. First of all, how are you finding the lockdown situation right now? 
Thank you for having me! My experience of lockdown has been very up and down - in terms of my day-to-day, not much has changed. I'm used to spending a lot of time indoors and in bed, so in that aspect, I'm quite well-prepared for lockdown. However, I now find that when I do leave the house, I'm overwhelmed with anxiety because of the virus and people not social distancing or wearing masks. It's definitely been a strange time.
Tell us how you came to create Sick; what was the impetus behind Sick Magazine? 
I was really worried that after university, I wouldn't be able to find, get, or maintain a job. I was fired from a waitressing job because I had called in sick too many times, and I wasn't able to work full-time. Most journalism jobs are full-time and the hours made them inaccessible to me, and I was frustrated that I didn't see people like me in journalism and publishing. All I could think while experiencing this anxiety, fear, and depression was that there are so many other people in the same, or similar, situation as me. I asked myself what I could do about this - could I actually make something meaningful for myself and other sick people? I wrote 'sick magazine' on a page in my notebook and started brainstorming.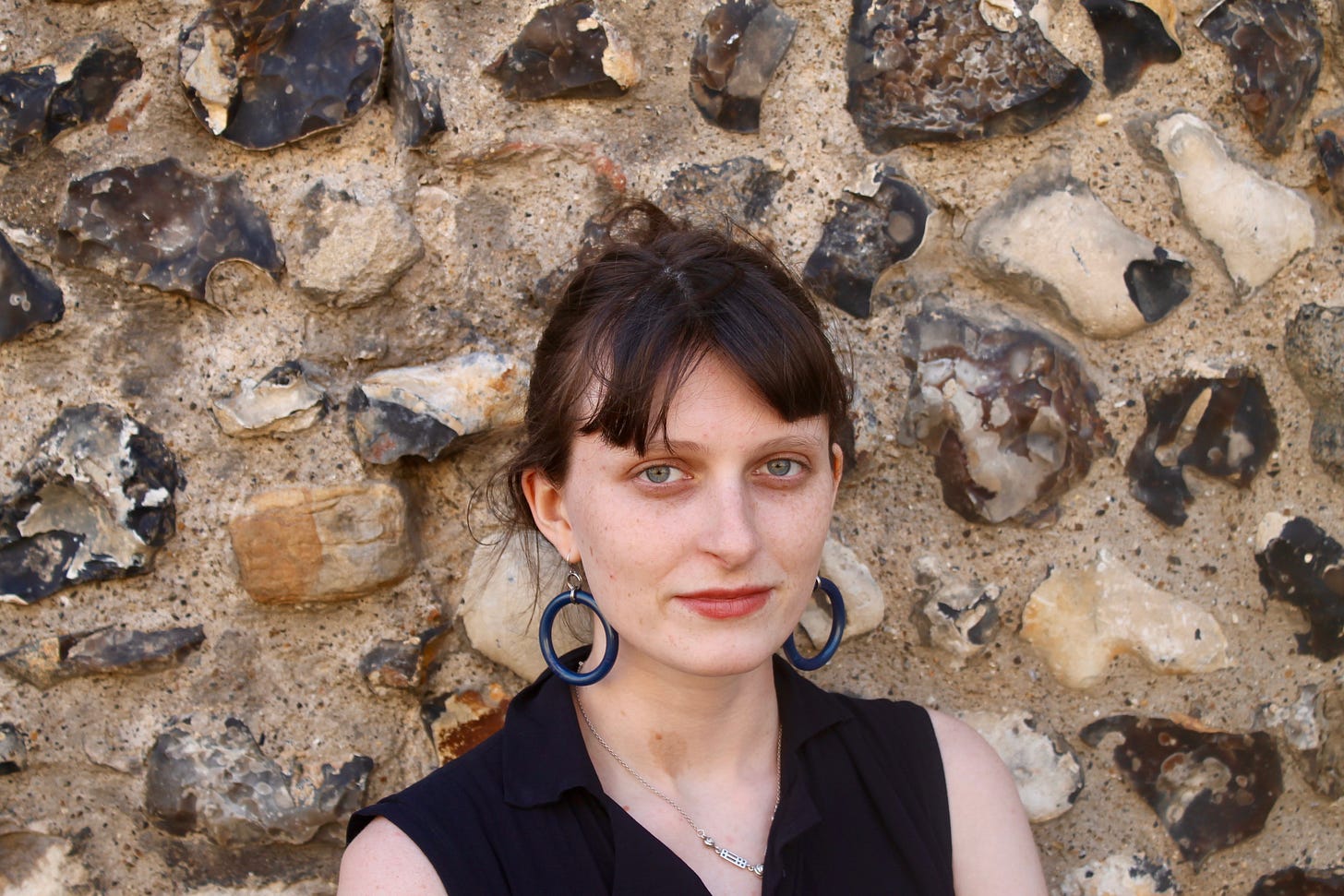 Why did you think it was needed? How did you go about creating the magazine? 
I felt so alone in my experience as a woman with an invisible illness, but I knew that I wasn't actually alone at all. I had met so many other sick people, mostly online but also in real life, and I knew there was an audience for SICK, I just had to reach them. There just wasn't enough representation of the chronically ill experience in mainstream media. I launched issue 01 over two years after having my initial idea. I started by simply reading and researching everything about magazines, independent publishing, printing, editing, etc.. I have always loved and read magazines, but now I was looking at everything with a different lens as a creator, so I learned a lot by just absorbing as much as I could and keeping a big notebook full of notes.
If we picked up an issue for the first time, what could we expect? 
A combination of short and long essays, features, poetry, visual art, and interviews by sick and disabled creatives, mostly about some aspect of being sick or disabled. Both issues are beautifully designed by Kaiya Waerea - it's really important to me that SICK has a bold, engaging, and fun aesthetic - a publication that looks nice on display in your home.
Would you mind telling us a little about your condition? 
I've been sick for 11 years with chronic Lyme disease and co-infections, PoTS, depression, anxiety, and OCD. Basically, I deal with debilitating fatigue, muscle and joint pain, dizziness, difficulty walking and standing for long periods, low appetite, and general weakness. The NHS unfortunately offers no treatment or support for chronic Lyme disease, so I have to self-manage and have a lot of bad days in pain where there's just nothing I can really do. I associate more with the terms sick, disabled, and chronically ill than I do with any one diagnosis.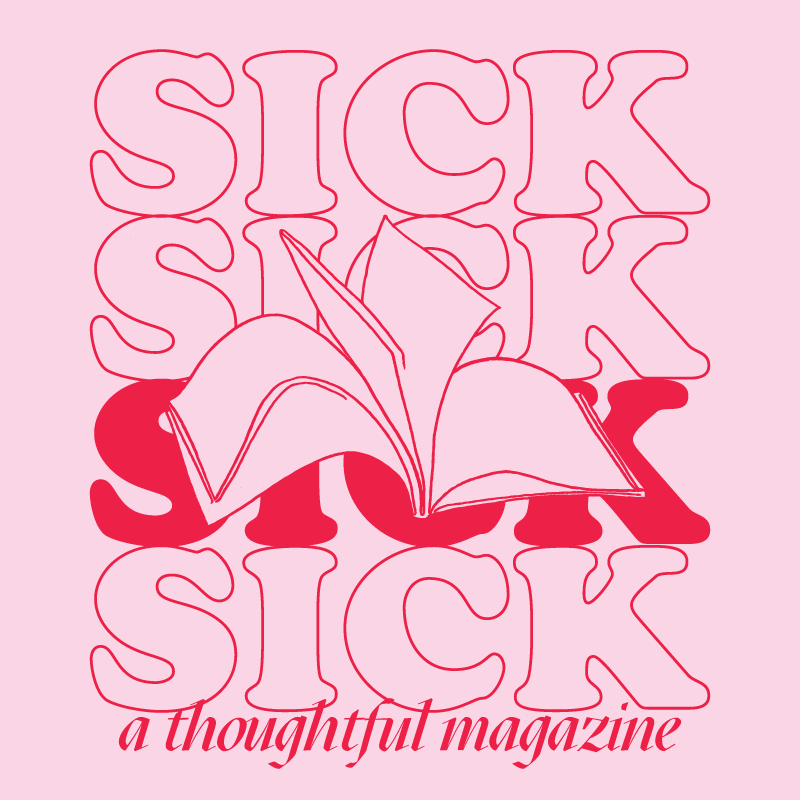 Given your experience and your condition, how did you set it up to be an accommodating space? 
I think it really starts with trust, belief, and kindness. It's difficult to explain the emotional burden of having to explain yourself and your condition to someone who has never heard of it, or isn't the nicest employer, or doesn't know any disabled people, etc.. This is something you're just not going to understand unless you have experienced it yourself. Since I have, and those who want to contribute to the magazine know that I am sick myself, I think it creates a safe place where people know they are not going to be questioned, and will not have to explain themselves. No one should feel bad about asking for more time on their piece, or for not responding to an email right away, or asking for assistance - and I do my best to make these things clear. It's really important to me that everyone enjoys the process of being a SICK contributor, and I want their work to be presented in a beautiful printed product that they are proud of.
What do employers need to do and adapt to be more accommodating? 
Listen and believe employees when they tell you what they need. Before that, establish an environment where they feel safe expressing those needs, and ideally, speak to every employee about access needs and acknowledge that it is your responsibility to build an accessible workplace/environment. Educate yourself about experiences beyond your own - read a copy of SICK and ask yourself what steps you could take to be more inclusive.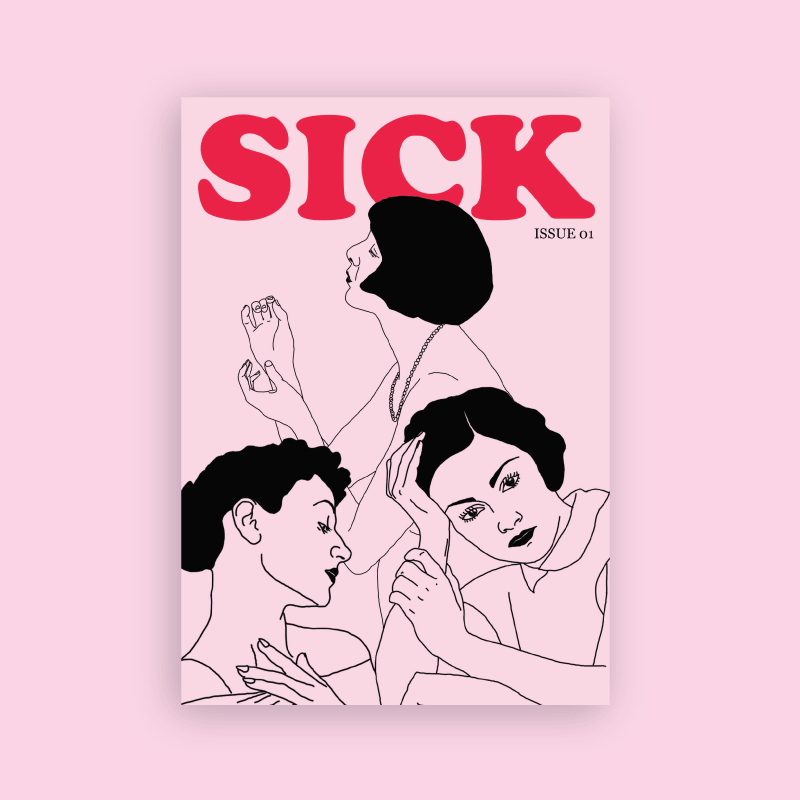 Do you think Covid 19 will have a positive impact on the future of making employment accessible? 
I hope so. Unfortunately for me, I'm quite a pessimist, so I don't actually have much hope that it will. If I'm ever denied remote work again, though, I will definitely be having a word.
What's next for Sick Magazine - do you have any plans? 
Right now, I'm focusing on increasing our number of stockists and getting SICK shared as widely as possible. I will be doing another wall calendar for 2021, and am starting to think a bit about Issue 3. I'd also like to do some more merchandise, so we'll see. I've received a really positive response to the magazine so far, so I'm excited and motivated to keep it going.
To find out more about Sick magazine, click here - and you can buy the magazine here.
---
Freelance Resources
---
Covid 19 Resources
---
Was this email forwarded to you? If you like what you see, why not subscribe below?
---
[AD] This newsletter is sponsored by Freelancing For Journalists. Experienced freelancers Emma Wilkinson and Lily Canter are lifting the lid on freelance life via their podcast, book, webinars and community. You can sign up to their 4-week online course 'How to become a successful freelance journalist' HERE.